We Supply
Bike Racks
Giro 2/3/4 Bike Rack,
Giro has a steel frame and aluminum cross beam on which wheels are placed in plastic gutters. the Rack has a 7-pin socket.
Mounting tapes with which bikes are fastened are permanently riveted to the gutters.
The Rack is equipped with a tilt function. It consists in a convenient and quick position of a part of the platform in which we mount bikes so that the boot can be opened. ( Note : The tilt function does not work on all vehicles)
Included with several of the bike racks is a light strip with number plate holder.


Make an Enquiry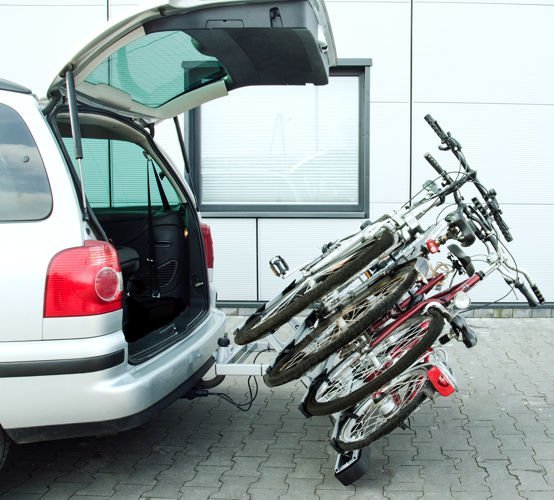 2/3/4 Bike Racks (Tytan)
The Tytan towbar-mounted platform is a very convenient design (both for the user and for the bikes carried). Mounting to the towbar ball only. It is possible to provide anti-theft protection with a padlock (included) which is secured with a mounting bolt.

The set includes a lighting board (light bar) with a holder for the third (additional) registration plate.

On the Hook Rack,
Simple installation, allowing quick and trouble free installation, which any driver can handle. the On the hook Rack is attached to the towball, Which contributes to the excellent stability of the trapsorted bike, as well as allows the use of the boot on most vehicles.

Roof Rack,
A roof bike rack is a perfect solution to carry bikes having unusual shapes or extremely sensitive to impact or pressure forces. With roof racks, you can prevent diverse damage effectively. The bike is attached to the wheel, thus the rack has no direct contact with the bike frame. In addition, it does not cover the rear lights of the car, which are often placed very high.

Before buying any Bike rack for the Tow Ball you should check and see what weight it is capable of carrying. **